Watch and listen to my morning routine with Bear and Owl.
'Inspiration,
it will come, just be quiet and wait'
Welcome to the official Bear and Owl website.
Feel free to look around to see if there is anything for you.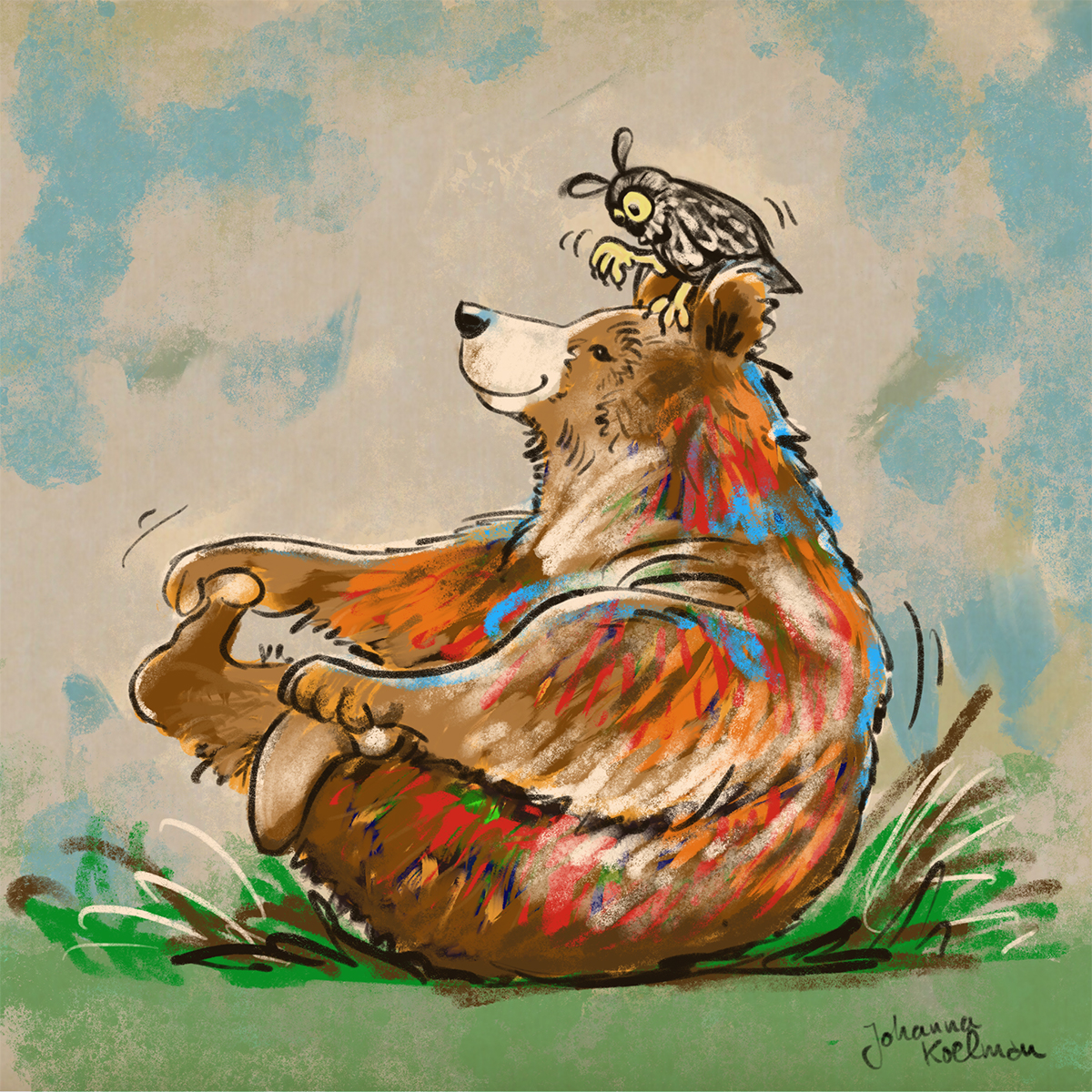 Would you also like to learn the Constant Bear and the Looking Owl? There are several workshops. The Bear and the Owl also come to the office.
read more
The inspiration of Today
Something is wrong.

Instagram token error.
Follow the bear on Instagram and get inspired every day